CLOUD COMPUTING FOR EXECUTIVES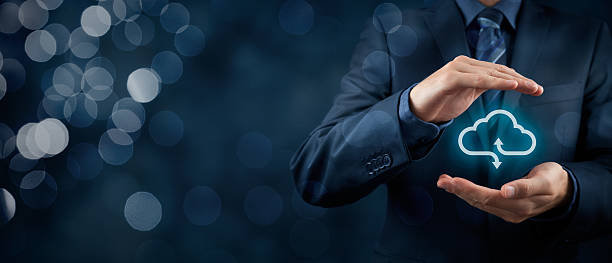 Fast facts
Level: C Levels & Managers
Intake: November and December
Study Mode: Session
Duration: 1 Day
Programme: Certificate of Attendance
Overview
Every day, CEOs and other top executives are targeted with articles spewing the latest technology buzzwords such as "Cloud". Cloud computing is an information technology (IT) paradigm, a model for enabling ubiquitous access to shared pools of configurable resources such as computer networks, servers, storage, applications and services. These resources can be rapidly provisioned with minimal management effort, often over the Internet. Cloud computing allows users and enterprises with various computing capabilities to store and process data either in a privately-owned cloud, or on a third-party server located in a data center – thus making data-accessing mechanisms more efficient and reliable or in a hybrid cloud where partial data is is stored in the private -loud and partial data in public cloud. The main benefit of Cloud computing relies on sharing of resources to achieve coherence and economy of scale, similar to a utility.
Cloud environments have changed the way many companies do business. Startups can get to market faster with a lower barrier to entry than traditional environments have generally allowed. Existing companies can execute faster and with more financial resources once they make the transition. Let's take a look at how the Cloud can benefit CEOs and other executives
Learning outcomes
Develop a high-level understanding of Cloud computing

Understanding the difference types of cloud Private, Public and Hybrid

Understanding of cost and scaling

Gain insights into technologies that are being offered on cloud

SasS, PasS, IaaS

Learn how to prepare yourself for the changes
Course contents
Key topics:
What is cloud computing

Types of clouds – Private, Public, Hybrid

Cost and Scaling

SaaS and PaaS

Security Considerations

Data Protection (PDPA)

Main Cloud provides: AWS, MS Azure, Google Cloud, Ali Cloud

Decision time – what steps should I take
Who should attend?
The following roles within global banking, retail banking, building societies, management consultancies, Government, professional services, asset management, legal, Police. SME, Startups:
Managers who need to prepare for disruptive innovations and challenges coming out of the Cloud

Managers and project directors who need to better understand

Heads of strategy and innovation
Sign in to enrol now !
( In House Training )
In House Training
Per Day Cost
-
Public Training
Per Pax Cost
MYR 1175
Study Mode
One Session
Language Offered
English
Venue
VSQ @PJ City Centre, B-2, 6th-Floor, Jalan Utara Section 14, Petaling Jaya, 46200 Selangor Kuala Lumpur
Duration
1