Coaching and Mentoring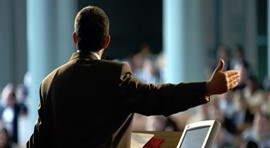 Fast facts
Level: Professional
Intake: On Demand
Study Mode: Session
Duration: 2 Days
Academy: Prodigy Asia Professional Development Programmes
Overview
Today there are many resources and tools to accompany training designed to develop employees. With all these resources, it is often difficult to know when which tool is the optimal choice. Managers and leaders often play different roles and wear various hats of managing roles, coaching roles and others, but may not know the right time for which tool. It is no surprise that managers and colleagues who want to assist in someone's development but may end up becoming confused with the differences between coaching, managing, mentoring and modeling.
This course focuses on the differences between the roles and provides guidance for anyone to take on any of these strategies and responsibilities or to find the right guidance for self-development. A Coach or a Mentor can bring about true and sustainable improvements in employees' behavior and in work groups' performance.
Learning outcomes
Techniques for building trust and mutual respect

Power tips for boosting cooperation and teamwork

How to keep your team up and energized under pressure, crisis and change

4 ways to overcome the "inherited employee" syndrome

Spotting employee burnout before it's too late — and how to help
Course contents
Provide a working definition for each tool, Coaching and Mentoring and explain the differences in what they accomplish for an individual.

Design plans for bringing Coaching and Mentoring systems in house to your work group or department.

Recognize the power of Modeling and use it to improve performance in value based competencies such as integrity, pride, loyalty or respect.

Decide which design of Mentoring programs best fits you and your work group - formal or informal, hierarchical or lateral, self-select or matched.

Determine which employees are the best candidates for Mentoring and which will be better served by Coaching.

Conduct a Coaching session which, through challenging and powerful questions, guides individual reflection and discovery and taps into the client's individual hidden potential to maximize development.

Create a comprehensive action plan for self-development which encompasses the strategies, people, competencies, activities and events which dramatically increases your presence and effectiveness.
Methodology
Interactive Lecture

Role Plays

Video analysis

Workshops
Who should attend?
Executives

Engineers

Managers

Leaders