Effective Decision Making and Problem Solving Skills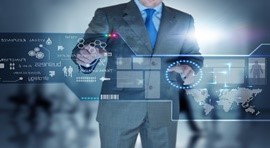 Fast facts
Obviously the pace of change and demand has great impact on families, individuals and community at large at social, psychological, economic and cultural level. Thus, there is a dire need to strengthen human capital development through dissemination of knowledge and skills training. More so, is to be readily prepared to face the many challenges as a result of market liberalisation with Malaysia's strategic involvement in the TPPA. Hence among some initiatives by the government is on "Banking on human capital' an agenda to push for human capital that is well equipped with the right knowledge, skills and attitude to be able to thrive in a globalised economy.
Overview
Making choices and solving problems are part of daily routine and good decision making is part of life skills. More so with current socio-economic challenges some people tend to be caution in their decisions while others plunge making wrong decisions. As people are caught in a fast moving life style trying to meet demands and needs, many fail to make rational decisions along the way and are trapped between circumstances only to realize the agony they go through.
Learning outcomes
Participants will develop tremendous insights in effective decision making and problem solving and will be able to:
Identify and Define a Problem Statement

Understand the problem solving process

Understand factors that Impact Problem Solving

Generate Alternative Solutions

Understand Critical Thinking

Establish decision criteria

Implement solution

Monitor and evaluate
Course contents
A structured decision making and problem solving foundation will surely boost any individual's ability in making informed and sound decisions, and solving problems effectively. Good decisions will help individuals, family and the community at large to live life with fulfillment, success and happiness.
This workshop is designed for all positions to tap their inner resources and capabilities in handling and resolving issues in daily life. The primary goal is to help them learn to diagnose and be analytical in any given situation, understand the root causes and develop sound decision making skills and be able to take corrective actions in helping them lead their life better and successfully in a highly competitive world.
Thus, this program will help impart and instill skills and techniques in decision making and problem solving process. The techniques used will enhance critical thinking habits among society at large in handling the many challenges faced in their day to day family and work life.
Methodology
The process of this programme constitutes using a combination of interactive discourse & problem solving through discussions, scenario case studies, group dynamics, Questionnaire, videos, presentation and self-assessment where necessary. The modular structure of the course that moves from one segment to another smoothly allows participants to enjoy, learn and grasp as much knowledge as possible in a relatively short period. Their learning endeavor is made more effective as every module is enhanced with case studies to test and entrench the knowledge of participants. They learn to apply the principles to scenarios provided besides having the opportunity to discuss predicaments they may face in their life and at workplace.
Who should attend?
Individuals/ groups who require further knowledge in enhancing decision making and problem solving skills which is useful and practical in addressing any life situations either for individual, family issues or even at workplace and business opportunities.