Gender Intelligence© Leadership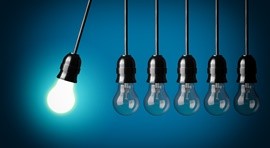 Fast facts
Level: Professional
Intake: On Demand
Study Mode: Session
Duration: 1 Day
Overview
As the global workplace continues to develop and adapt to a sweepingly new business culture where men and women work side-by-side, the importance of understanding and applying Gender Intelligence© to this evolving process is not only desirable but, in the vast majority number of cases, absolutely mandatory. .By making Gender Intelligence© an
integral part of the process, it is possible to create a balanced and positive leadership style which will, in turn, create a positive and balanced work environment. The end result? Success!
Do you want to:
 have more confidence in performance, greater managerial leverage in any situation and enhanced potential to lead successfully whether in an all-male, all-female or mixed environment?
 neutralize roadblocks and eliminate preconceived biases you may have had regarding working effectively with the opposite sex?
 open yourself up to new possibilities regarding ways to build successful workplace models, successfully addressing the needs of both male and female workers?
 gain greater clarity, direction and purpose, insuring you make unbiased, inclusive and pragmatic decisions that are real-world focused?
Learning outcomes
AT THE END OF THE DAY …
You will have a sense of your natural gender-appropriate leadership style

You will have a functional understanding of what it takes to make sound, intelligent, leadership- grounded decisions, accept risk, inspire others and collaborate effectively with colleagues of either gender

You will know how to effectively interact with either gender on any level while continuing to move unerringly toward success!
Course contents
Morning Session: Gender Intelligence© - What Is It?
o Leadership challenges in a world of rapidly changing landscapes
o A new gender-aware perspective on leadership
o Aligning a personal psychology of success to gender dynamics
o Exploring the gender dynamics map, the behaviour map and the attitude map
o Harnessing the natural power of women working alongside men
Afternoon Session: Gender Intelligence© - Now … This Is How You Make Use of It!
o Implementing a new blueprint for workplace harmony
o Developing & implementing 'best leadership practices' for mixed workforces
o Addressing gender with regard to geographical, cultural and religious barriers
o Communication techniques based on Gender Intelligence©
o Establishing and guiding a 'Gender Sensitive' organization to success.
Methodology
Information imput
Interactive exercises
Learning Modalities
Pracitical applications
Action milestones
Who should attend?
Senior Men and Women
Decision makers
Managers and Supervisors
Team leaders
Diversity Managers