Habits Of A Performer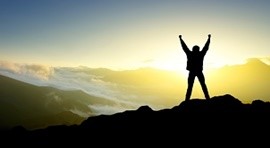 Fast facts
Level: Professional
Intake: On Demand
Study Mode: Session
Duration: 2 Days
Academy: Prodigy Asia Professional Development Programmes
Overview
The program will be preceded by a one to one interview session to understand the participants better and also to prepare the participants' mind-set and a re-enforcement session a month after the program.
Learning outcomes
The program deals with the area of Personal Leadership, Teaming and an understanding of Mind-Body-Emotion connections. The purpose of the program is to facilitate discoveries and realization so that real change can begin with a higher sense of ownership in the steps taken to bring about that change.
Course contents
An Analysis of Current State of Performance
Where are we and Where we need to be

Identifying the Gaps

Identifying the Bridges
Personal Leadership
The 4th Wave Leadership

What it takes?

The challenges of implementation
Principles of Team Work
Understanding 'The Mirror Effect'

Understanding 'Projections'

Taking care of the 'inner' issues

Creating Order out of Chaos
Mind and Emotion
Conditioning Effect

Emotional Slavery

Importance of Awareness……of the Self

Steps in getting out of the Vicious Cycle

Mind – Health connection
Methodology
Interactive Lecture

Games and Activities

Role plays

Workshops and Sharing

Mind Dynamics
Who should attend?
Executives

Engineers

Managers

Leaders