Network/Cyber/Information Security - Preparation for CISSP Certification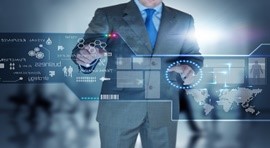 Fast facts
Positions in many large corporations and government agencies worldwide now require certification, and accredited practitioners. CISSP means higher earning potential and career advancement. The average search for cybersecurity professionals in job networks such as LinkedIn and JobStreet shows clear leaning towards CISSP/GISP according facilitator, Dr. Suresh Ramasamy who is a subject matter expert and an experienced trainer specialising in the study of Telecommunications, Technology & Network/Information Security ​​​​​​. He holds Professional Memberships with(ISC)2, ISACA, (ISC)2 Malaysia, IAPP, MSCR.
Dr Suresh is also the author and creator of Malaysian National Technical Standards on Information/Network Security given authority under Communications & Multimedia Act 1997 (CMA – MTSFB). He is also an International keynote speaker and
Overview
This five day classroom training courses provides an intensive and complete preparation for the CISSP examination which has been designed to maximize time effectiveness and reduce unnecessary time away from your work or the office.
This certification promotes international security practices and is the ideal credential for those with proven deep technical and managerial competence, skills, experience, and credibility to design, engineer, implement, and manage their overall information security program to protect organizations from growing sophisticated attacks.
This exclusive course is a comprehensive and complete review of information systems security concepts and industry best practices which also is essential as part of the preparation effort towards the challenging CISSP examination.
Learning outcomes
This course aims to provide the necessary knowledge and skills to be an Information Security professional, based on (ISC)2 Common Body of Knowledge for the CISSP programme.
THE FOLLOWING CERTIFICATIONS CAN BE OBTAINED
(ISC)2 Certified Information Systems Security Professional
(optional: Participants can also sit for GIAC Information Security Professional certification as it is common syllabus)
(Participants are only certified AFTER passing the examination)
Course contents
No.

Content/Activity

Objectives

Outcome

Hours

1

Security & Risk Management (Security, Risk, Compliance, Law, Regulations, and Business Continuity)

To understand the following subdomains

Confidentiality, integrity, and availability concepts

Security governance principles

Compliance

Legal and regulatory issues

Professional ethic

Security policies, standards, procedures and guidelines

To be able to apply the understanding in real world situations at work.

5.6

2

Asset Security (Protecting Security of Assets)

To understand the following subdomains

Information and asset classification

Ownership (e.g. data owners, system owners)

Protect privacy

Appropriate retention

Data security controls

Handling requirements (e.g. markings, labels, storage)

To be able to apply the understanding in real world situations at work.

3.5

3

Security Engineering (Engineering and Management of Security)

To understand the following subdomains

Engineering processes using secure design principles

Security models fundamental concepts

Security evaluation models

Security capabilities of information systems

Security architectures, designs, and solution elements vulnerabilities

Web-based systems vulnerabilities

Mobile systems vulnerabilities

Embedded devices and cyber-physical systems vulnerabilities

Cryptography

Site and facility design secure principles

Physical security

To be able to apply the understanding in real world situations at work.

4.2

4

Communication and Network Security (Designing and Protecting Network Security)

To understand the following subdomains

Secure network architecture design (e.g. IP & non-IP protocols, segmentation)

Secure network components

Secure communication channels

Network attacks

To be able to apply the understanding in real world situations at work.

4.2

5

Identity and Access Management (Controlling Access and Managing Identity)

To understand the following subdomains

Physical and logical assets control

Identification and authentication of people and devices

Identity as a service (e.g. cloud identity)

Third-party identity services (e.g. on-premise)

Access control attacks

Identity and access provisioning lifecycle (e.g. provisioning review)

To be able to apply the understanding in real world situations at work.

4.55

6

Security Assessment and Testing

To understand the following subdomains:

Assessment and test strategies

Security process data (e.g. management and operational controls)

Security control testing

Test outputs (e.g. automated, manual)

Security architectures vulnerabilities

To be able to apply the understanding in real world situations at work.

3.85

7

Security Operations (Foundational Concepts, Investigations, Incident Management, and Disaster Recovery)

To understand the following subdomains

Investigations support and requirements

Logging and monitoring activities

Provisioning of resources

Foundational security operations concepts

Resource protection techniques

Incident management

Preventative measures

Patch and vulnerability management

Change management processes

Recovery strategies

Disaster recovery processes and plans

Business continuity planning and exercises

Physical security

Personnel safety concerns

To be able to apply the understanding in real world situations at work

5.6

8

Software Development Security (Understanding, Applying and Enforcing Software Security)

To understand the following subdomains

Security in the software development lifecycle

Development environment security controls

Software security effectiveness

Acquired software security impact

To be able to apply the understanding in real world situations at work

3.5

Total Hours:

35
Methodology
Training workshops 


Hands on activities

One-on-one consultation with expert during the training

Each participant (who attends a minimum of 90% of the Workshop) will be awarded a "Certificate of Attendance" at the end of the Workshop.
Who should attend?
This workshop is for:
IT or Systems Security Managers

Project Managers

Systems or Network Engineers

Systems Analyst or Auditor

Systems or Network Consultant

Senior Systems or Database Administrators or Programmers

Anyone who wishes to refresh and broaden their knowledge in all

domains to study for the CISSP® exam.
To qualify for CISSP certification, you must:
Have a minimum of five years' experience in two or more of the eight CBK domains.

Pass the CISSP examination.

Complete the endorsement process and subscribe to the (ISC)² Code of Ethics.

Maintain certification through continuing professional education (CPE) credits.
FREQUENTLY ASKED QUESTIONS
1. I have not been to any security training for certification. Can I attend this training?
Yes, you can. The training gives you critical knowledge about Security that you will need for your work as well as the certification.
2. Is the exam cost part of the package?
No, the exam is to be signed up and purchased by yourself.
3. Can the training be shorter in the time frame?
While we want to make it shorter, the body of knowledge is extensive and covers a number of topics. 5 days is the most minimum timeframe you will require to get the necessary knowledge. We have received feedback from our previous participants that 5 days isn't sufficient as there are vast areas based on the CBK provided.
4. What are the certifications I can pursue this training?
You have 2 options for certification. The first, being the (ISC)2 CISSP certification, and the next, being the SANS GISP. There is difference between these 2 certifications which will be discussed during the course.
5. Why should I get certified?
Certifications bring value to an individual as the holder. CISSP is regarded the gold standard in security certification and SANS is known for its deep technical know-how.
6. What is the minimum number of pax per session?
EBSB allocates a minimum of 10 pax per session and a maximum of 20.
7. How often is this training held?
It is usually held either once, or twice a year as a public course.
8. Is there any kind of rebate that I can apply?
If your organisation contributes to HRDF, you may claim from HRDF for your participation. If your organisation wishes to apply for HRDF SBL-Khas, please contact us for further information.