Online Marketing 101 Advanced (2 Days) – Optimizing Your Facebook, WeChat and Instagram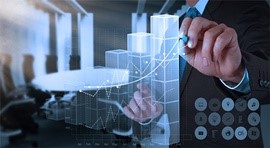 Fast facts
Level: Professional
Intake: On Demand
Study Mode: Session
Duration: 2 Days Advanced
Overview
Building a business online is everybody's dream as it reaches international audiences but online businesses also have a much higher failure rate compared to other forms of businesses. This program is aimed to soften the impact and help you succeed in your online journey.
Learning outcomes
Upon completing this workshop, participants should be able to :
• BUILD an online business immediately
• UNDERSTAND Facebook pages, groups, ads and optimisation
• POSITION & BRAND themselves on social media
• DEVELOP their website and market their products effectively
• LEARN essential tools and apps that can be maximised for FREE
Course contents
ADVANCED (2 DAYS) – OPTIMIZING YOUR FACEBOOK, WECHAT & INSTAGRAM
WHAT IS ONLINE MARKETING
Types of Online Businesses

Understand what the ESSENTIAL components of online business

10 EASY Steps To Get Started
ADVANCED FACEBOOK MARKETING : HOW TO USE FACEBOOK PAGE
Building YOUR page

Getting Instant Likes

Understanding the Data
ADVANCED FACEBOOK MARKETING : HOW TO USE FACEBOOK GROUPS
Building your group

Using Groups for More Visibility

Zero Cost Marketing Tactics
WECHAT MARKETING
What Is WeChat

The Power Of WeChat

How To Use WeChat For Business
WHATSAPP MARKETING
What Is WhatsApp

The Power Of WhatsApp

How To Use WhatsApp For Business
INSTAGRAM MARKETING
What Is Instagram

The Power Of Instagram

How To Use Instagram For Business
LINKEDIN MARKETING
LinkedIn, The New Trend

How To Start Using LinkedIn For Building Your Business

Building Your Audience
WRITING COPIES & GRAPHICS
Hypnotic Words & Story

T

elling Buying Motivations

Using Canva
Methodology
Training is delivered in a highly interactive and experiential way. Concepts and background information are presented through group exercises, discussion and activities creating an environment that facilitates accelerated learning and application.
The trainer will facilitate discussion of real issues and challenges that the participants face in their work and private lives. Each activity will be thoroughly de-briefed to link the learning to real life situations.
Who should attend?
Sales Executive

Managers

Marketing staffs