Personal Development Masterclass - Self Awareness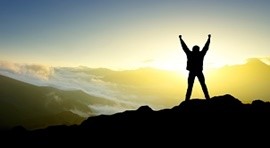 Fast facts
Level: Professional
Intake: On Demand
Study Mode: Session
Duration: 1 Day
Overview
Men and women often desire different lifestyle outcomes however all want a future that fulfils and satisfies their own requirements. Dealing with your own ideals, values and intentions while coping with the stressors, choices and responsibilities of study can be daunting, especially if lacking a wider knowledge and personal awareness of your own character. This program provides the opportunity to explore your own self-awareness and the key issues that can block your progress. It delves into new ways to think, communicate and act to achieve success as a professional and as a human being. The experience of this program is personal, both reflective and interactive, the day alerts you to your personality type, your behaviour patterns, and your mindset. It looks at gender dynamics, generational perspectives and the necessary and diverse issues that may face you as you transition from student to professional status.
Learning outcomes
With a new mind set and self-awareness, you will become more self-assured and confident as career professionals, entrepreneurs and business owners.

In a male business world, it is often women who strive for leverage so as not to fail in man's world. This program allows you to explore and share your different perspectives in a safe environment.

Sharing current perspectives on 'feminine' and 'masculine' traits, you learn to utilize your natural talents, use your imagination, declutter your mind and be clear on your values so you can set a plan for a fulfilled life.
Course contents
MORNING - PERSONAL DEVELOPMENT
Harnessing The Natural Power Of 'why You Are you' What makes you tick? What motivates you?

Addressing Blind-Spots And Barriers – Whole Brain Learning (Using Self-Assessment Questionnaire) – what is your preference for action?

Gender Dynamics© and Generational Diversity explored – Perceptions, Bias, Stereotypes and Perspectives explored – what hinders you?

Managing Diverse Influences On Your Life – Exercise "Conflict As A Force For Good" How do you deal with negativity?

Difficult Behaviour Personalities – Discover New Ways To Achieve Magical Conversations
AFTERNOON - PROFESSIONAL AWARENESS EXERCISES
Stepping Out Into Life – Understanding your Place in Collaboration with Others

Women Communicating With Men - Women Communicating With Women – making choices and sharing views

Conversations That Matter – Discussion and Review to the Room

Balanced Emotional Behaviour At Work – Ensuing You Use Emotional Intelligence With Ease

Building Wellness - Breathing, Being, Belonging, De-Stressing in Action

Value Creation Experience –- Your Story Revealed
Methodology
This day program is designed to an exploratory open-minded way, delivered in shared discussions, reflective time, exercises and with self-assessment opportunities.
Who should attend?
Engineers

Executives

Leaders

Managers