Subliminal Persuasion For Better Leadership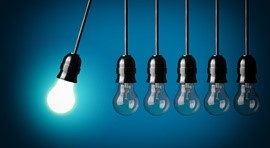 Fast facts
Level: Professional
Intake: On Demand
Study Mode: Session
Duration: 2 Days
Overview
The word "leadership" can bring to mind a variety of images.
For example:
• A political leader, pursuing a passionate, personal cause.
• An explorer, cutting a path through the jungle for the rest of his group to follow.
• An executive, developing her company's strategy to beat the competition.
• Leaders help themselves and others to do the right things. They set direction, build an inspiring vision, and create something new.
Leadership is about mapping out where you need to go to "win" as a team or an organization; and it is dynamic, exciting, and inspiring. Yet, while leaders set the direction, they must also use management skills to guide their people to the right destination, in a smooth and efficient way.
Learning outcomes
Upon completing this 2days workshop, participants should be able to :
• Identify the different personality types
• Design & Deliver exactly what is needed to influence the teammate
• Manage their emotional state
• Stay Focus on the outcome
Course contents
What Is Subliminal Persuasion
Understanding Subliminal Persuasion

NLP & Neuro Sciences

Video : Darren Brown
Communication Style
DOPE Personality Quadrant for Greater Influence

Knowing EXACTLY what to say
Activity : DOPE Profiling
Learning Outcome : Understand Customer Motivation. Participants will visually be able to see how to identify and profile individuals they are negotiating with.
Language of Appreciation
5 Languages of Appreciation

The Art Of Giving & Receiving Appreciation & Feedback
Leadership in Different Situation
Leadership Styles

Who to lead?

How to Use the BCG Matrix
Leading Different People
How to Lead Different Generations

How to Lead People Older/Younger

How to Lead Different Levels of People
Accountability & Team Dynamics
Being Accountable, Response-able and Willing

Stop Blame, Shame, Attack, Judgement & Justify

Importance of Walking the Talk

Importance of TEAM
Mentoring & Coaching
When to Use Onsite & Offsite Coaching

5W1H of Coaching
Essence Of A Leader
Managing Emotions to be a Better Leader

Managing Focus to be a Better Leader Building & Sharing A Vision
Putting It All Together
Case Studies, Brain Storming & Project Planning
Methodology
Trainer incorporates technologies learnt from Neuro Associative Conditioning, Neuro Action Technology and fundamental Neuro Linguistic Programming with Action Learning to create an environment where participants will be fully engaged on both conscious and subconscious level.
Training is delivered in a highly interactive and experiential way. Concepts and background information are presented through group exercises, discussion and activities creating an environment that facilitates accelerated learning and application.
The trainer will facilitate discussion of real issues and challenges that the participants face in their work and private lives. Each activity will be thoroughly de-briefed to link the learning to real life situations.
Who should attend?
Supervisory staff,

Executives and management teams.