The Power of One (Team Building)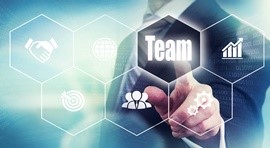 Fast facts
Level: Professional
Intake: On Demand
Study Mode: Session
Duration: 3 Days 2 Nights
Academy: Prodigy Asia Professional Development Programmes
Overview
To Create and Enhance Team Cohesiveness at all levels
To Create Awareness of the Importance of Quality and the Need for Continuous Improvements.

To know the obstacles that hinder both TEAM WORK and QUALITY and how to overcome them.
Learning outcomes
Greater harmony at workplace

Sustainable and steady growth within the organization

Greater sense of pride by all concerned

A more dynamic and a pro-active approach to work in general

Better inter and intra department cooperation.
Course contents
Introduction

How to experience impact learning?

How to convert impact learning to impact action?

How to implement impact learning for continuous improvement?
The principles of teambuilding

T – Totally Committed

E – Exacting Vision

A – Accepting & Allowing

M – Meaningful Relationships

To impart some fundamental principles of teaming in an organization

The importance of a cohesive team for SELF GROWTH, GROUP GROWTH and ORGANIZATIONAL GROWTH
​​​​​​​
The layers of consciousness

Knowledge of the different layers of consciousness

The function of each layers

How these functions is manifested through our behaviour towards ourselves and others.

Knowing the HEART INTELLIGENCE
​​​​​​​
The conflict

To understand the source of all conflicts

To understand internal conflict and external conflict

To identify personal anchors and baggage that affects relationship with others

Tools for Self-Motivation
​​​​​​​
Difficult people

The manifestation of difficult people

Why have they come? Why have you attracted them into your life?

To resist or to accept them the way they are.
The phenomenon of 'knowing' and 'being'.

An analysis of why the knowingness is not reflected in their action

The GAP between knowing and being and the need for bridging it
​​​​​​​
The 4 waves of Team Working.

The current need in organizations for a 4th wave team

To identify the root cause for the breaking down of teams

How to transcend the waves
​​​​​​​
The 4 powers of a Team player.

The Power of Simplicity

The Power of Appreciation

The Power of Interpretation

The Power of the Present Moment

The tie up between The 4 Waves, The 4 Powers and the acronym T.E.A.M.

An evaluation
​​​​​​​
Decisions and Resolutions
​​​​​​​
Methodology
1. Indoor and Outdoor activities
2. Game-Based and Gamification
3. Group workshops
4. Reflections and Self- Alignment