Transforming Managers as Leaders Through Emotional Excellence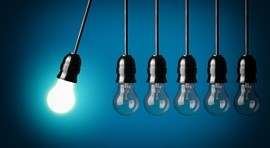 Fast facts
Level: Professional
Intake: On Demand
Study Mode: Session
Duration: 2 Days
Overview
At the end of the 3 days program the participants will be able to:-
Create goal consciousness that enhances the intuitive managerial faculty in them

Understand the obstacles that prevent them from tapping on these obstacles that hinder bringing out their inborn talents

They learn to apply emotional excellence to enhance their goal consciousness

They learn how to change behavior to be proactive

Maximize their managerial skill using their behavior change mechanism

Understand management principles and skills in their new perspective

They go through a paradigm shift from managers as leaders

They will go through a clarity in their individual goal and align it with their organizational goal

They will go through a self discovery process and discover themselves eligible to be great leader
Learning outcomes
Clear self inflicted inhibitions for new challenges

Make managers understand what is conscious intent

Synchronize individual conscious intent with organizational collective consciousness

Impact permanent behavior change

Convert individual attitude to organizational behavior

Apply law of abundance to achieve organizational goals

Change managerial behavior to leaders behavior

Exceed excellence through inner engineering

Apply appropriate leadership style to achieve strategic goals

Learn paradigm shift from a manager to that of a leader
Course contents
MODULE 1
Why managers can't break away from manager's mentality

What are the old systems that inhibit them from breaking away from their comfort zone

What is goal consciousness?

How do you reinforce your goal consciousness through emotional excellence?

How do you reprogram the goal consciousness as conscious intent?

How do you reinforce the goal conscious intent for value added success?

How do you make use of the laws of nature to accept abundance in whatever you do?
MODULE 2
What is behavior and how does a genetic factor affect the managers' personality?

How do you change the genetic influence that hinders Managers' excellence?

What is this behavior change process?

What happens when behaviors change?

How do you make this behavior change permanent for effective change from that of a Manager to that of Leader?

What are the characteristics of a manager?

What are the changed characteristics of a Manager as a leader?
Module 3
Why do you need to be a Leader in the Manager's shoes?

What are the different types of leaders and their qualities?

What is great proactive leadership?

What are the principal duties of a Leader?

What is the mind of strategic leader?

How does a Leader apply emotional intelligence to enhance his leadership qualities?

How do you evaluate your leadership status?
Methodology
Lectures

More of role play

Workshop on case studies and discussions

Experiential learning

Power point presentations

Notes
Who should attend?
Supervisors

Managers

Leaders