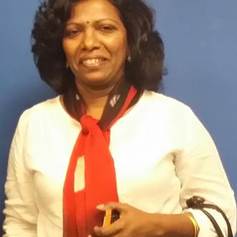 KUNNAVATHY MURUGAN
Trainer cum consultant
Kuala Lumpur Federal Territory of Kuala Lumpur Malaysia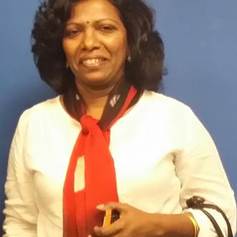 KUNNAVATHY MURUGAN
Trainer cum consultant
Kuala Lumpur Federal Territory of Kuala Lumpur Malaysia
Introduction Kunnavathy Murugan is a Training Consultant. Formerly from MOE, worked across different divisions in her 27 years of service with the public sector. Later was engaged as a Senior Program Manager cum Trainer with the Center for Development & Research in Evaluation (CeDRE) International, Malaysia. Upon completing her project with CeDRE, she became a freelance trainer cum part-time lecturer. Recently embarked in GPM course, Coaching and Mentoring. She has completed Train the Trainer's certification by HRDF (Human Resource Development). She has also completed a program on 'Introduction to Evaluation', a special project with collaboration of Eval Partners and IOCE conducted by the Malaysian Evaluation Society.
Goverment of Malaysia
OBB (for government agencies)
OUM - Pacific Institute of Technology, PJ
Career Portfolio, Personal Development Plan, Management, Problem Solving and Decision Making
BAC
TAP programs (leadership for young talents) and study skills
BA(Hons) in International Business Administration - University of Northumbria, Newcastle UK
Advance Diploma, Diploma and Certificate in International Administrative (IAM) UK
Diploma in Executive Secretary Ship (DES) with Stamford College
Accounting with British Society of Commerce and Pitman Examination Inst London
'Best Students Award' in Office Management by UMCCed
This trainer has no reviews yet.